Biotechnology CRO & Consultancy
Pegasus Biotech is a contract research organization (CRO) based in PEI, Canada, serving the global vaccine and biopharmaceutical industry. The Pegasus team is comprised of experts in process and analytical development supporting clients in the human and animal health industries.
Our mission at Pegasus Biotech is to work with our clients to bring cutting edge innovation to the global human and animal health markets. Our area of expertise is ensuring that development activities for client projects, in the proof-of-concept stage or moving into production, result in commercially viable products that are compliant with global regulations.
Play Video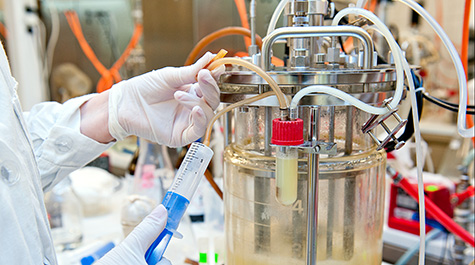 Our Services
Analytical development: Development and validation of immunoassays, molecular assays, analytical chromatography methods, and cell-based bioassays.
Animal Health Vaccines: With our extensive experience in both the biopharmaceutical and animal health industries, we are well-suited to be your partner for the development of animal health vaccines and biopharmaceutical products.
DNA Vaccine Development: Pegasus Biotech are global leaders in DNA vaccine development from initial research through to technology transfer.
Process Development: Our experienced team of professionals is equipped with the latest technology to optimize media formulations and growth conditions, ensuring a smooth, efficient and cost effective process.
Our Process
While every project is unique, the typical project at Pegasus Biotech goes through three stages:
Discover: Regulatory considerations are identified, clear project deliverables are defined, and a project plan with pricing is established
Develop: Upstream, downstream and analytical processes and methods are developed by experienced staff in our state-of-the art, CL1 and CL2 laboratories with regular updates provided to the client.
Deploy: Dependent on project needs, process and analytical methods are validated, technology is transferred to the client's manufacturing site, and project reports are compiled for the client.
Why Choose Pegasus?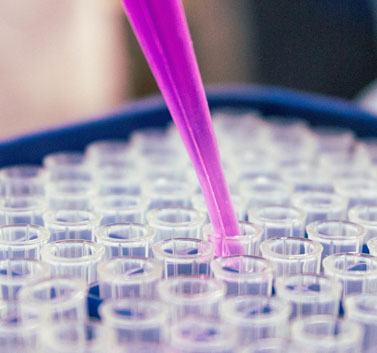 A high degree of customer satisfaction: 90% of Pegasus' projects come from referrals and repeat customers.
Deliverable based pricing: Pegasus customers know how much their project will cost prior to the start of a project.
Robust, fit-for-purpose QMS: A high standard of quality management is applied to all development projects that is tailored for each client's needs.
Flexible project structures: Pegasus works individually with each client to structure projects in the way that works best for them.
A focus on commercialization: The employees of Pegasus have extensive biotechnology commercialization experience and a passion to see innovative products come to market. This combination makes Pegasus the CRO of choice for companies that want to see their product successfully developed and approved for sale.
For more information on our products and services, please call us at (855) 498-3398, or you can send us your request using our Contact Form.