Vaccine Development & Consulting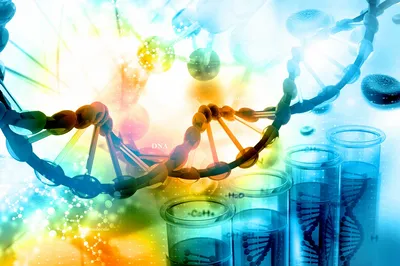 Vaccine development is a complex process comprised of phases that includes proof of concept preliminary research, pre-clinical and clinical development, regulatory review, production process development, production scale-up, production process validation and manufacture quality control.
Pegasus provides critical support to our clients by providing upstream processing, downstream processing, and analytical development services for all stages in the development and manufacture of their biologic.
Pegasus provides client support services in the following categories:
Upstream Process Development
Robust and flexible fermentation and cell culture process development services utilizing statistical experimental design at benchtop or pilot-scale with continuous monitoring of critical process parameters such as temperature, pH, agitation rate, airflow, vessel/exhaust gas pressure, dissolved oxygen, and batch/fed-batch nutrient feed rate).
Inter-related analytical development services that deliver fit-for-purpose assays for product potency, antigen/API characterization and quantitation that are optimized to meet the client requirements.
Experienced R&D staff with expertise in process scale-up.
Downstream Process Development
Protein Extraction and Purification Process Development:
Protein purification expertise utilizing methods such as size exclusion, ion exchange, gel filtration, and affinity purification.

Workflows that include concentration and diafiltration of proteins and other solutes as required.

Sample preparation, extraction and purification methods optimized for both tagged and untagged proteins
TFF (Tangential Flow Filtration) Process Development
Ultrafiltration method development applied to upstream processing workflows that include cell harvesting and clarification, as well as downstream processing workflows that include protein purification.

Membrane selection (hollow fiber, column, or cassette), optimized for maximal product yield.

Selection of optimal TFF parameters for temperature, pressure, flow rate and processing time in relation to shear and flux.

Recovery, dialysis, and concentration of the retentate or filtrate depending on target (bacteria, viruses, proteins).
Formulation Method Development and Optimization:
Development of stable monovalent/multivalent antigen or API formulations.

Utilization of sterility testing methods that meet FDA and EU pharmacopoeia regulation requirements.

Short and long-term product formulation stability studies.
DNA Vaccines
DNA vaccines are relatively easy to produce, stable and safe. This type of vaccine uses genetic material (DNA) from a disease-causing virus or bacterium (a pathogen) to stimulate an immune response against it.
The vaccine is comprised of 2 parts:
A piece of DNA encoding instructions for making a specific protein (or part of a protein) from the pathogen, which the immune system will recognise as foreign (called an antigen).
A circular piece of DNA used by bacteria to store and share genes (a plasmid). Once inserted into host cells, this genetic material is read by the cell's own protein-making machinery and used to manufacture antigens, which then trigger an immune response.
Vaccines containing DNA plasmids carrying the antigen are usually injected into the muscle, but a key challenge for DNA vaccines is getting them to cross into the vaccinated host's cells to enable them to access the machinery which enable the antigen to be translated into protein. Various technologies are being developed to aid this process, but one proven technology used to accomplish this is encapsulating the DNA in nanoparticles which are designed to fuse with the cell membrane.
The first successful commercialization of a DNA vaccine happened in 2016 at Elanco (CLYNAV™) and the Pegasus founders were leaders of the development team.
Pegasus has worked with clients to provide critical services and support for DNA vaccine development and commercialization. While our clients are scientific experts at their technology, they often lack experience in analytical & process development, GMP manufacturing and the DNA vaccine regulatory submission strategy which Pegasus has been able to provide them.
DNA vaccines are relatively easy to manufacture. Once DNA encoding the antigen has been chemically synthesised, it is inserted into a bacterial plasmid with the help of specific enzymes - a relatively straightforward procedure. Multiple copies of the plasmid are then produced at high scale within rapidly dividing bacteria, before being isolated, purified and encapsulated into nanoparticles. Optimization of each part of this process is very important to produce the highest yields and quality of vaccine at the lowest cost.
Pegasus offers several services for our clients interested in DNA vaccine development. This includes expert and experienced advice on all stages of development from concept to final product. We provide plasmid design and selection as well as fermentation development, formulation development, stability analysis, vaccine safety and efficacy, and final product formulation.
Emulsion Formulation for Vaccines and Biologics
Emulsions play an important role in industrial production, and are utilized in products from many sectors including food, cosmetics, animal health and human health (pharmaceuticals).
Pegasus Biotech provides industry leading emulsion formulation services to our clients. We work collaboratively with our clients to provide the formulation expertise required to bring their emulsion formulated vaccines/biologics to market.
Our experienced scientific staff utilize innovative technologies to deliver fast and effective solutions to complex bioformulation challenges and can accelerate your project.
Having worked closely with several leading vaccine and animal health companies, experienced Pegasus scientists are able to confidently tackle challenging formulation roadblocks by applying innovative and scalable formulation technologies. We have an excellent track-record for meeting development milestones and our level of support stays in line with our client needs as their product challenges change.
Offered Services
Seed/Plasmid generation

Fermentation development utilizing powerful statistical tools such as DOE (Design of Experiments)

Formulation Development:

Surfactant, adjuvant and antigen/API optimization.

In-vitro Potency Testing/Antigen Quantitation: Developing ELISA and other analytical methods for final product release of products with complex formulations.

Stability Studies: Emulsion and antigen/API stability.

Sterility Testing Studies (aerobic/anaerobic): Determined by requirements of the regulatory agency (FDA, USDA, EU pharmacopoeia) and client requirements.

Development and tech transfer of manufacturing processes (Fermentation, lysis, purification).

Development and validation of analytical assays, including HPLC analysis for plasmid homogeneity and API quantification, QPCR analysis of contaminating genomic DNA and other required product release tests.

Dossier preparation (CMC section)

Consultation on vaccine development including:

Process and analytical development strategies to ensure cost-effective and regulatory compliant production.

Assessing proposals from CMO's.

Providing guidance on the concept of quality by design (QbD) and how it applies to vaccines.

Developing ICH compliant assay validation protocol(s)
Find Out More